Revive and Recycle: If you have old dresses only 100% cashmere that you want to throw away because they are discarded or have a hole and therefore you do not use them, do not leave them on the street Write us or call us and we will recover it with it, you will take a few points for this challenge and from 5 shipments we will give you a few made from recycled cashmere.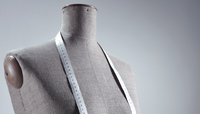 Caring for the environment begins with small daily gestures, and that is why we decide on challenges that we know can affect more than one objective of sustainable development. Born to succeed, cashmere has held a position for centuries

THE TREASURE OF THE MOUNTAINS

The main value of these garments is that they are made with a scarce material, since it comes from cashmere goats, originally from Asia. Also think that there is no overpopulation of these animals, therefore we speak of the "treasure of the mountains" as the experts say.

ANIMAL FRIENDLY:
Among the five things you did not know about cashmere, it must be borne in mind that the production of this precious fabric is limited to once a year, when the wool acquires the appropriate length and quality. Animal friendly butt. We participate with several companies that reuse cashmere. the challenge with 5 shipments we give you gloves made with cashmere bases If you prefer a point, we will give you 5 points for future discounts or participation in our social projects.
Start now and sign up for RETO TEXTIL CASHMERE

Contact US
ClicRecycle.com
Impact Hub Barcelona
Calle de Pujades,112, 08005 Barcelona
Phone Number
(+34) 616443749
Email
valitey@clicrecycle.com